Brigitte
topstylist | extensionist | amsterdam
"- Brigitte is Out of Africa, new in town –" 
Brigitte is een getalenteerde en creatieve haarstyliste uit Zuid-Afrika met een sterke expertise en geweldige vaardigheden en kennis.
Ze is al 20 jaar een efficiënte en hoog gekwalificeerde kapster en heeft 12 jaar een eigen salon gehad voordat ze naar Amsterdam kwam.
Ze stond vaak op het podium en presenteerde daar de actuele nieuwe trends aan collega-kappers. Haar liefde voor het vak is beloond met tal van onderscheidingen, zoals de winnaar van de Color Trophy Gents Award South Africa en de Wella Trend Vision Award.
Skills 
Color, cuts, extensions, bridal, make-up.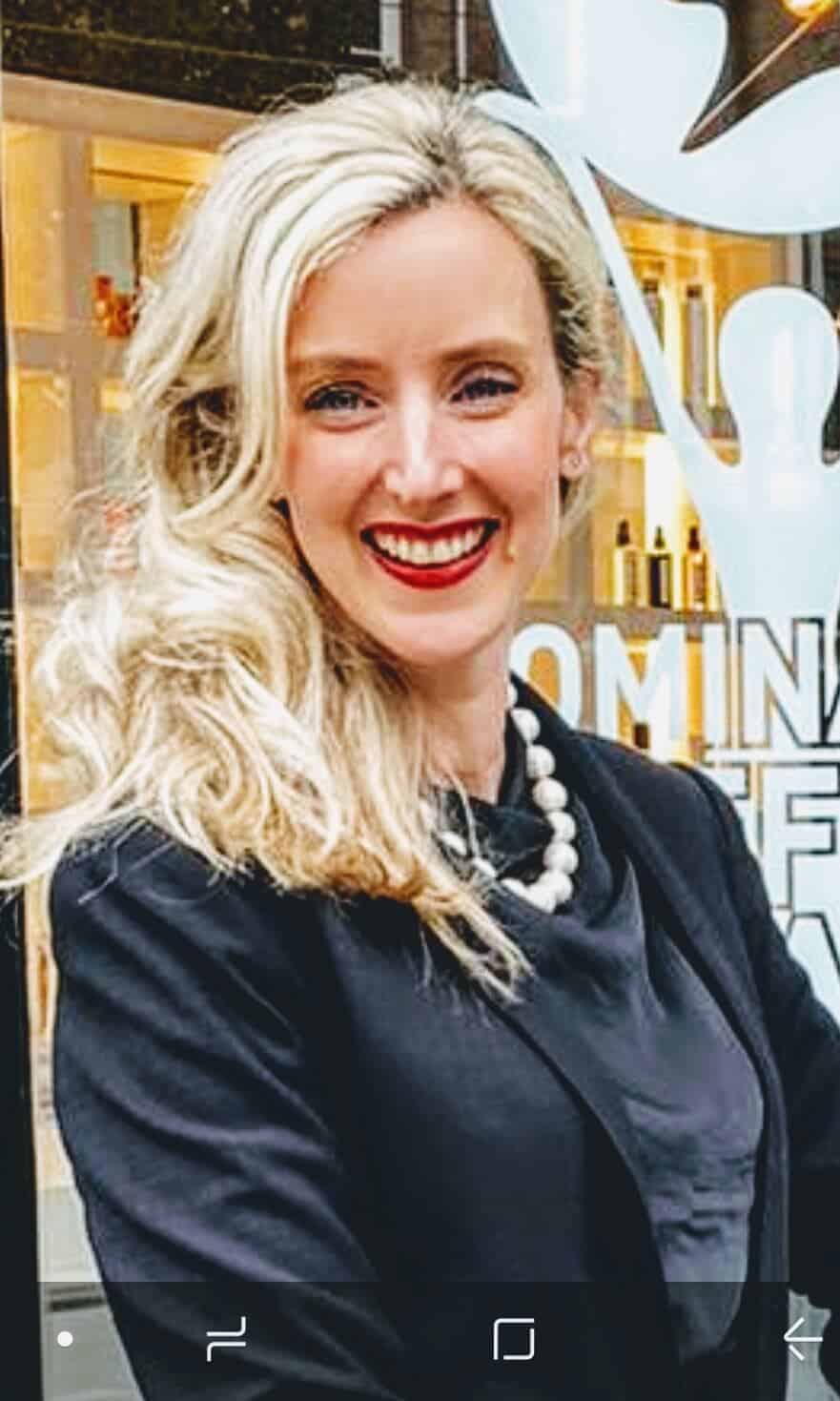 Werktijden
Di –  10.00 tot 19.00
Wo- 10:00 tot 19:00
Do – 10.00 tot 19:00
Vr-   10:00 tot 19:00
Za – 10:00 tot 17:00
Zo – 
5 out of 5 stars (based on 3 reviews)
I am in love with my hair again!
Thank you so much , Brigitte!
Your delicate touch and absolutely wonderful color sense do miracles for hair!
Excellent cut and highlights.
I went into the salon to return some products I had purchased that didn't work for me. Brigitte expertly advised me about my hair and why these specific products might not work for me. She then offered to apply a complimentary mask which made my hair so soft that I had asked her if she could also cut my hair even though I entered the salon to just return the products. The haircut was so nice that a few days later I returned for a full head of highlights. I have always been very blond but with age my tone became more and more ash and I never dared going very blond again because I not only felt it wouldn't suit me but also that it would damage my hair. Brigitte applied a product gave me very light sun kissed highlights that didn't damage my hair. I am extremely happy with everything that she did for me. Thank you Brigitte!
Response from Pierôt Coiffures
Well done Brigitte, she really knows what to do. Thx Nathalie for your trust in us.
Happy with my highlights and haircut
Very friendly and experienced. She asked and listened very well to my wishes. Very happy with the result of my highlights and haircut! I will definitely come back to Brigitte.