"I'm passionate about making your hair work for you."
Max is from Beverwijk and has been working as a hairdresser for more than 6 years already. After gaining experience at various renowned hairdressing salons, he ended up at Pierôt in 2017.
Max is a calm guy who really listens to your needs and to your story. Working in the "fashion capital" Amsterdam fills him with energy. Walking to work in the morning through the hustle and bustle, seeing a diversity of people, beautiful buildings and colours are what inspires him to make beautiful hair for the rest of the day.
Do you like beautiful, long, sexy hair? Max will make it possible. Colours with subtle shades and many nuances? That is what he likes best and finds the most fun to do. A night on the town with fierce, flawless hair? After a hair styling session by Max you are ready for Amsterdam nightlife.
Skills
Women, men, coulours, high-lights, low-lights, baby lights, balayage, blowdries, party looks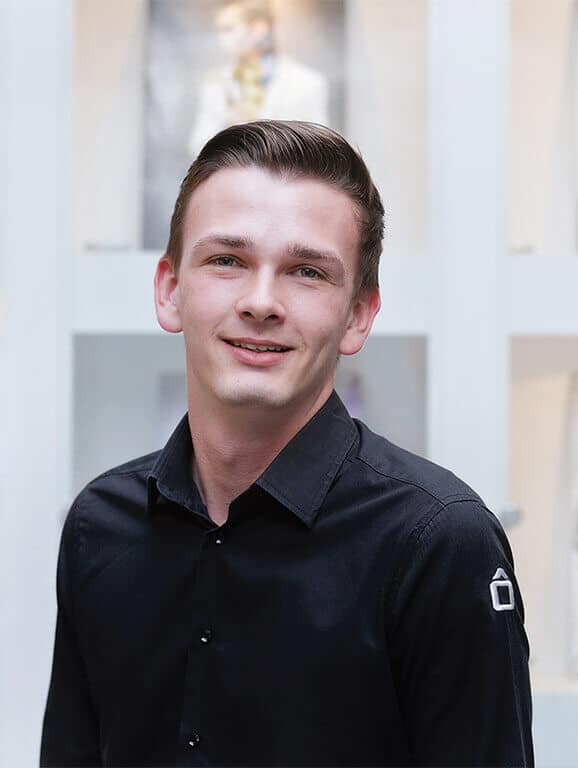 Working hours
Tue – 10:00 to 19:00
Wed – 10:00 to 19:00
Thu- 10:00 to 15:30
Fri – 10:00 to 19:00
Sat – 10:00 to 17:00
Sun –
0 out of 5 stars (based on 0 reviews)
There are no reviews yet. Be the first one to write one.