"You have to think outside the box, but people still need to be able to understand what you're doing." 
 
Reggy is from Tilburg and has been working in the hair business for over 16 years. Just like Maurice, Reggy was born into the business. His father is also a true craftsman. In 2009, Reggy joined Pierôt and has developed his skills through training to a level where he now teaches our young talents. 
As a true craftsman, he is always looking for innovation and improvement. He is not easily satisfied. This certainly shows in your haircut or colour; Reggy strives for perfection. The industry also recognises his talent, as is shown by his many nominations for prizes at home and abroad.
A people person, that's what you should be if you are in this profession. And Reggy certainly is, he has a genuine interest in the person sitting in his chair. He loves to hear your story. In addition, he will always make sure to get the best out of your haircut. Are you going for sexy hair with an edge? Easy to style but with a rough finish? Pure "hair"? Then Reggy is the man for you.
Skills 
Women, men, cuts, colour, high-lights, low-lights, baby lights, balayage, unicorn hair, blowdries, partylooks, bridal hair.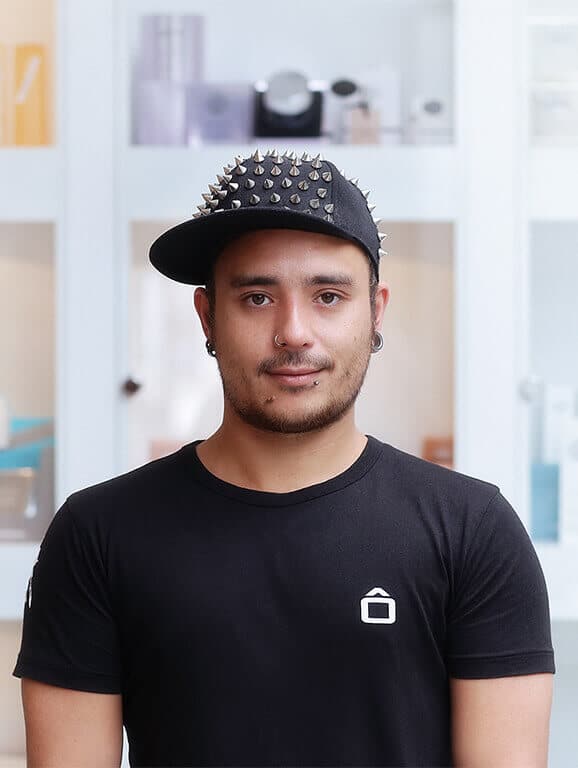 working hours
Tue – 10:00 to 19:00
Wed – 10:30 to 17:30
Thu- 09:00 to 21:00
Fri – 09:00 to 17:30
Sat – 09:00 to 17:00
Sun – 
0 out of 5 stars (based on 0 reviews)