Bridal
We believe you feel happier when you look beautiful.
Your wedding day is the ultimate moment to shine. Months of preparations have gone into it, so of course you don't leave anything to chance. That's why it's so great that you don't have to worry about your hair and makeup on the best day of your life.
Bridal hairstyles can be created.
but the 'glow' that makes a bride so undeniably beautiful comes from within. – Maurice Pierôt
You entrust us with something very important and we truly consider that to be an honor! That's why we take all the time that's needed for you. To ensure that you as a bride can stay true to yourself, we create the most beautiful version of you. Start your day totally relaxed with Pierôt's bridal stylists!
On your wedding day, we make sure that you are looking radiant and ready to say "I Do!" within one and a half hours. We prefer to do this in peace at one of our salons.
If you prefer to have your hair and make-up done on location, of course that is also possible. Whether at home, at your parent's or at the location where you are going to take your vows. There are additional costs associated with this service, which you can find at the bottom of the "Bridal Calculator".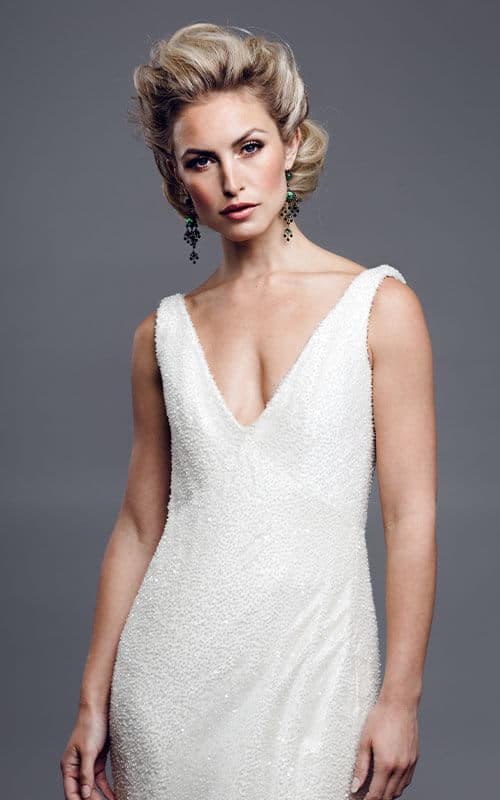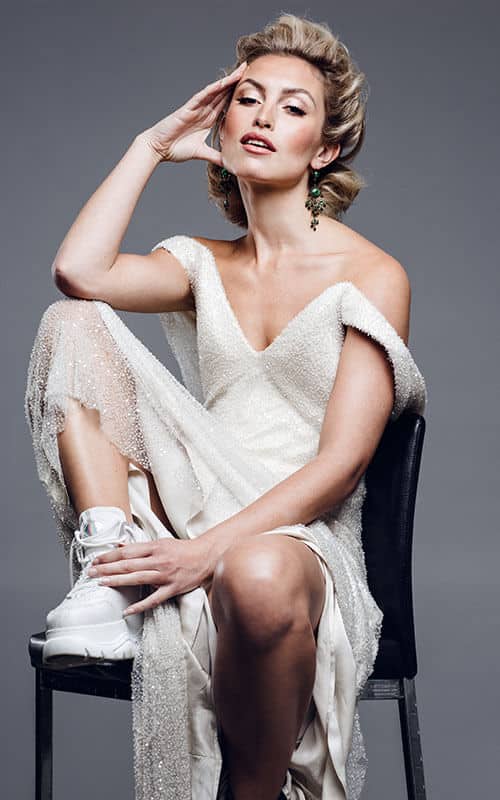 We plan the TryOut around four weeks before your wedding day. That is a perfect time because your skin and hair color will probably be the same as on your wedding day.
During the TryOut we discuss your wishes, the color and style of your outfit, and the jewelry you will wear. With this information, we create your perfect bridal hairstyle and matching make-up during a session of more than two hours.
On your wedding day, your hands will be in the spotlight all day, you want to show everyone your beautiful ring! Spoil yourself with 'Bridal Nails' and the oh's and ah's are not of the air. Acrylic or gel nails, baby boom acrylic, glitter, stones or GelColor. It is all possible!
Complete the picture with perfectly styled eyebrows and beautiful full eyelashes that resist all tears of happiness! You have the option of having your eyebrows dyed and/or waxed, but we also offer the henna brow! For the eyelashes we have the one-by-one or the 3/4D technique.
We recommend to first book a try-out appointment for your nails, eyebrows and eyelashes.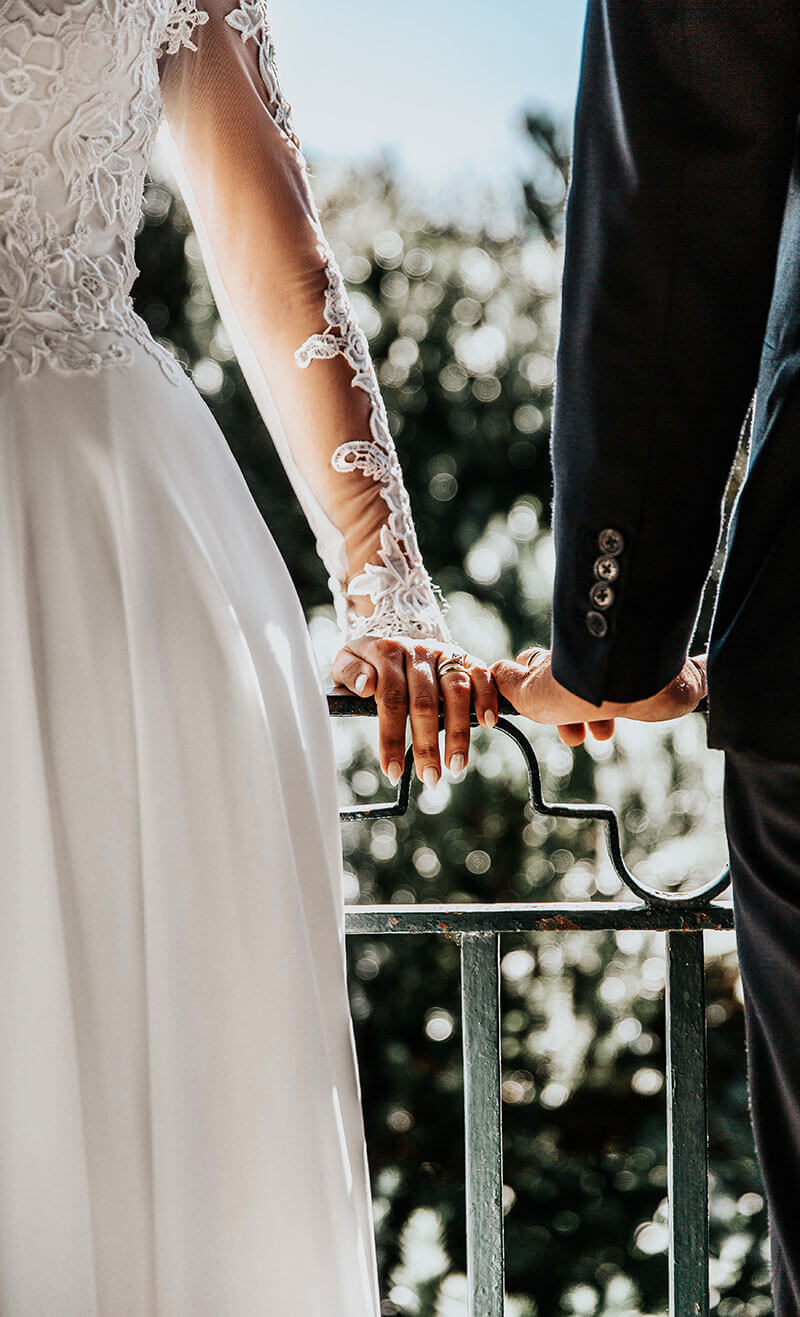 [dss_masonry_gallery images="5918,5919,5920,5921,5922,5923,5924,5925,5926,5927,5928,5929,5930,5931,5932″ gutter="15″ use_thumbnails="on" fix_lazy="on" columns_tablet="" columns_phone="3″ columns_last_edited="on|phone" _builder_version="4.4.2″ saved_tabs="all" _i="1″ _address="7.0.0.1″ /]
The Bridal Arrangement consists of a TryOut (intake interview, trial hairstyle & trial makeup) and taking care of the bridal makeup and hairstyle on your wedding day. This arrangement can be complemented with treatments for nails, eyelashes, and eyebrows. All options and rates can be found in the Bridal Calculator.
Houtplein 4
2012 DG Haarlem
Phone: 023-5511156

| | |
| --- | --- |
| Monday | Closed |
| Tuesday | 09:00 – 19:00 |
| Wednesday | 09:00 – 19:00 |
| Thursday | 09:00 – 21:00 |
| Friday | 09:00 – 19:00 |
| Saturday | 09:00 – 17:00 |
| Sunday | Closed |
van Baerlestraat 148
1071 BG Amsterdam
Phone: 020-6794120
| | |
| --- | --- |
| Monday | Closed |
| Tuesday | 10:00 – 19:00 |
| Wednesday | 10:00 – 19:00 |
| Thursday | 10:00 – 21:00 |
| Friday | 10:00 – 19:00 |
| Saturday | 09:00 – 17:00 |
| Sunday | Closed |