Extensions
We believe you feel happier when you look beautiful.
Welcome to our world of extensions. You probably want more life and volume in washed-out hair or your hair no longer grows over a certain length. The internet is full of extensions and hairwork. But making beautiful hair is mainly about making the right choices. Our extension specialists are ready to give you the right advice.

Pierôt Coiffures has specialized in hair extensions for more than 40 years and has very experienced specialists. Our team does not just place extensions; we create a perfect look that suits you, without damaging your own hair. Well-placed extensions are placed nearly invisibly and must perfectly match your own hair. We always strive to achieve a credible result. We have special cutting techniques to blend your extensions perfectly and our colour specialists adjust the colour with a root shade.
superior quality extensions

100% human hair

cuticle correct




SPECIALIZED

in cutting and colouring extensions

we take special care for your own hair

Large supply, immediately available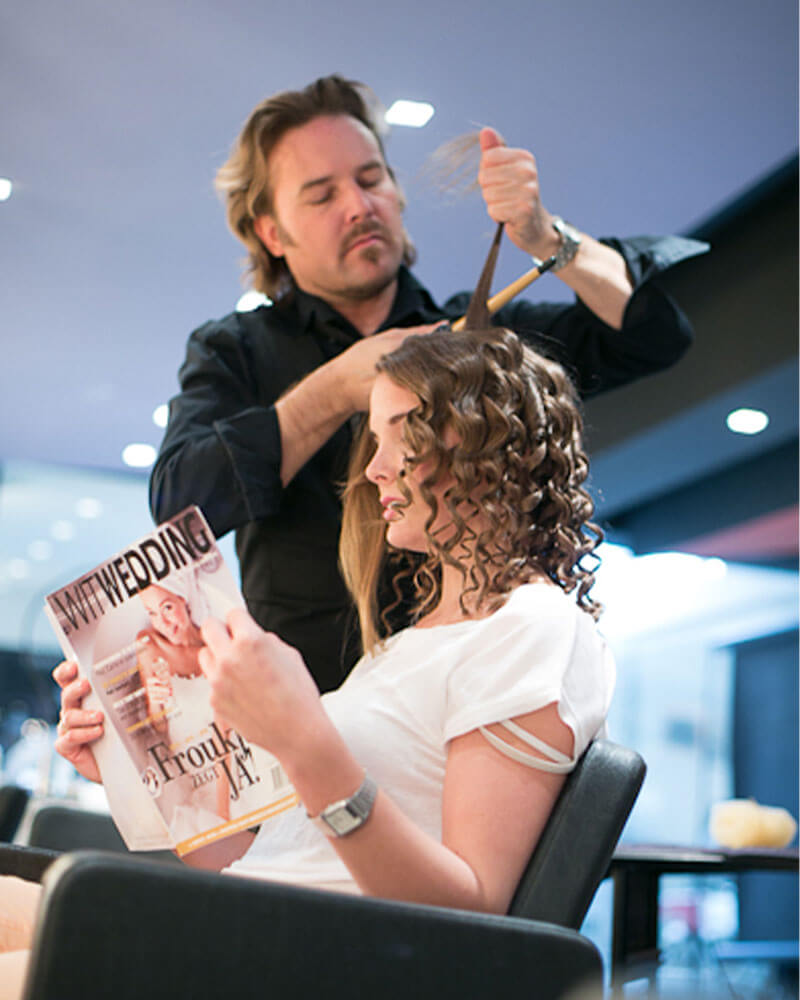 To create a full cut with long-lasting volume, we work with extensions from Balmain and Great Lengths. All our methods fulfill your wishes for beautiful and voluminous hair and immediately give a longer lifespan to your hairstyle. We offer a wide range in blond and brown tones in European hair and the best hair from the temples of India. We always carry over forty colour extensions from various brands in stock – even balayage and ombre – and we can tailor all colours to your perfect match. If we have to order hair, we usually have it ready for you the next day.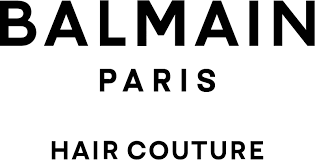 Which method works best for you, what type of hair at what length and amount suits you for achieving the perfect result? Our extensionists make the difference with advice and cutting, colouring and application techniques. A free consult, therefore, is the best way to finding out what is right for you. And for over 50 years, Pierôt has a reputation for honest advice, quality, and reliability.
Tape Extensions are reusable pre-taped extensions, made of high quality 100% human hair. The super-flat tape ensures invisible wearing comfort. The tapes are easy to attach and give immediate results. Perfectly suited for volume and colour effects (high- or lowlights). Tapes are available in various ombre shades and highlight shades for a fashionable result in European and Asian hair. The extensions are removed and reused every 6 to 8 weeks.
Available in
six lengths, standard from 20 to 55 cm

Balayage and ombre effects

European and Asian hair

Average cost for a full head
These extensions are also known as "keratin" extensions. With this technique, your hair is melted with extension hair in small tufts. We do this by using a high-frequency extension device. So there is no heat involved and is therefore harmless. The connections are about the same size as a grain of rice and are therefore almost invisible and not harmful to the hair!
Available in
six lengths, standard from 20 to 55 cm

Balayage and ombre effects

European and Asian hair

Average cost for a full head
This technique is used to add a great amount of length and volume. There are several methods of attaching a "weft" or "track" of hair. We prefer to do this by using micro rings with a silicone lining so that your own hair is not damaged. Micro ring extensions are available in many colours, blend seamlessly into the hair and last 6 to 8 weeks before maintenance is required. Even when your hair grows, extensions can be reused 100% without damage, unlike glued extensions.

Available in
six lengths, standard from 20 to 55 cm

Balayage and ombre effects

European and Asian hair

Average cost for a full head
Average duration of treatment
Would you rather not pay your hair extensions in one go? We offer a spread payment with 0% interest. However, with a maximum term of 3 months. You pay the total amount in three installments at no extra cost. This way, a beautiful hair extension may be within reach for you. The minimum order amount is € 100, the maximum order amount is € 1000,-
Extensions must be credible. And that is where things often go wrong. Because which hair suits you best? We look at the thickness and texture of your own hair and look for the perfect extensions to match. Extension hair can be roughly divided into three textures: straight, wave, or curl. Curl strengths vary and are usually provided with stroke or movement using steam techniques. The origin of the hair determines the thickness of the hair. So visit our salon to see our hair.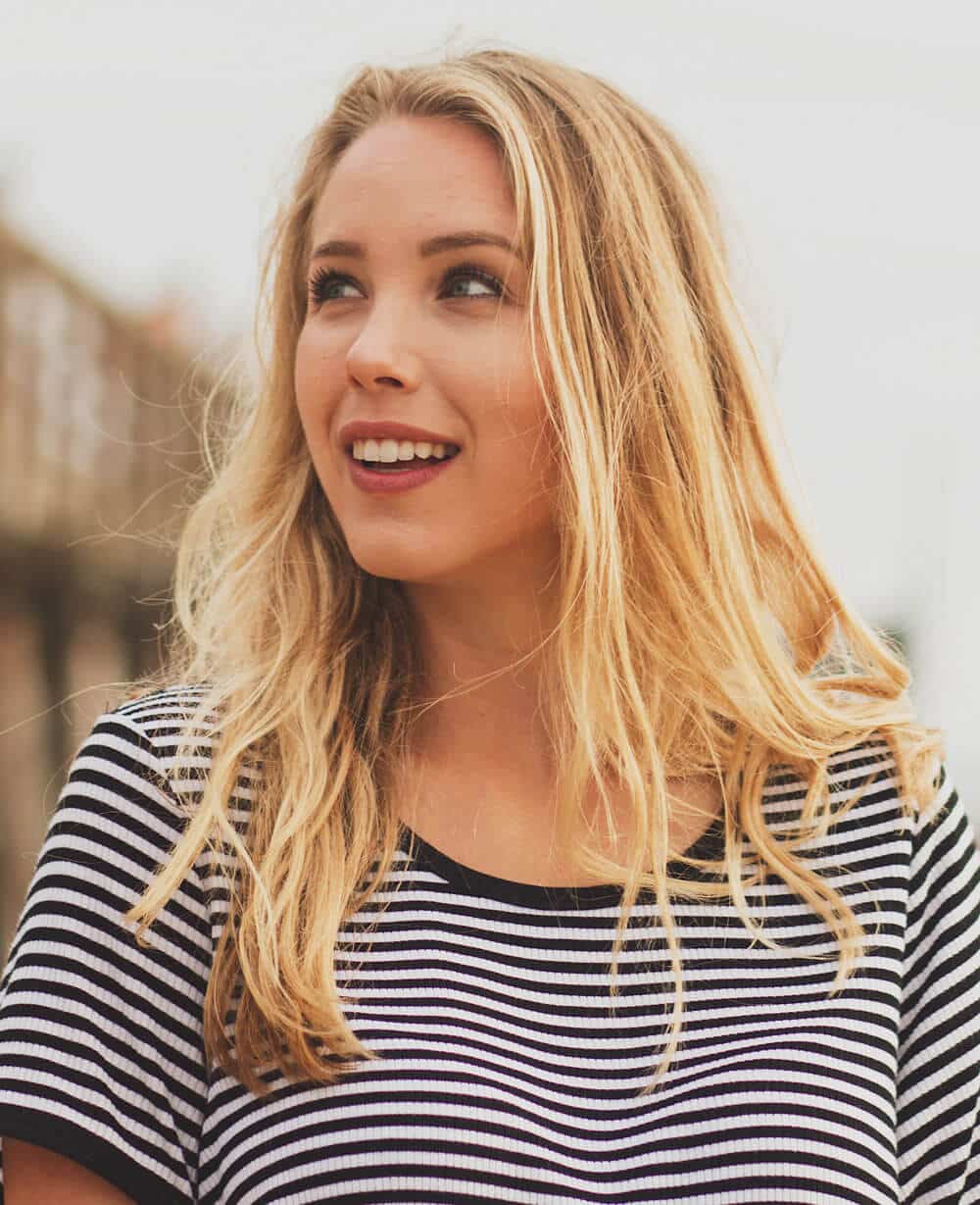 This type of hair is the best seller, as this hair is finer, softer and lighter in color. That is why this is also the most chosen option for the lighter colours because our European hair has to undergo fewer chemical treatments than Asian hair and is, therefore, healthier and of better quality.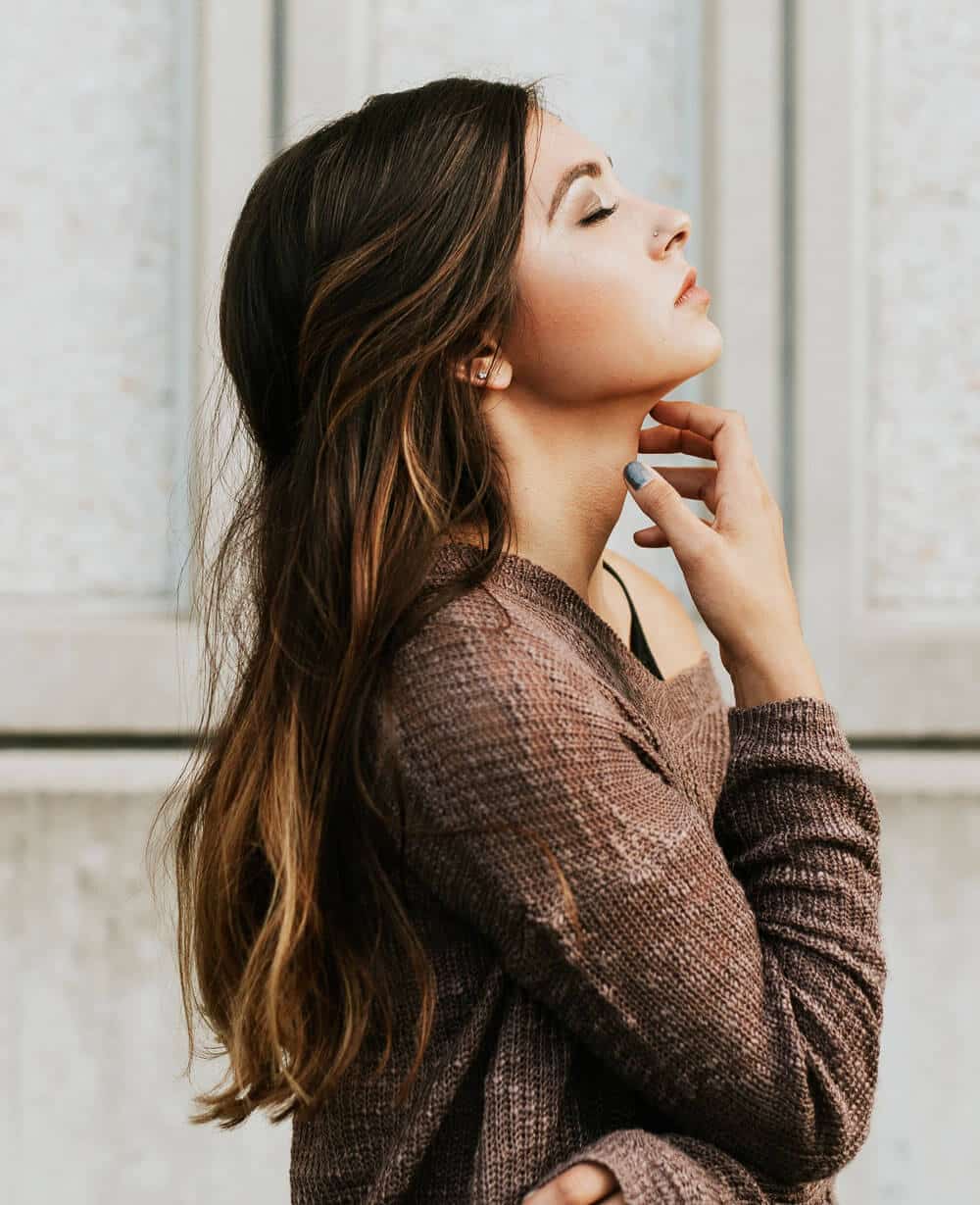 This hair often comes from the Hindu temples of India. Indian feels like European hair but is suitable for normal to thick hair. It also has a very nice natural stroke. Indian hair is quite dark by nature, so less suitable for lighter color extensions.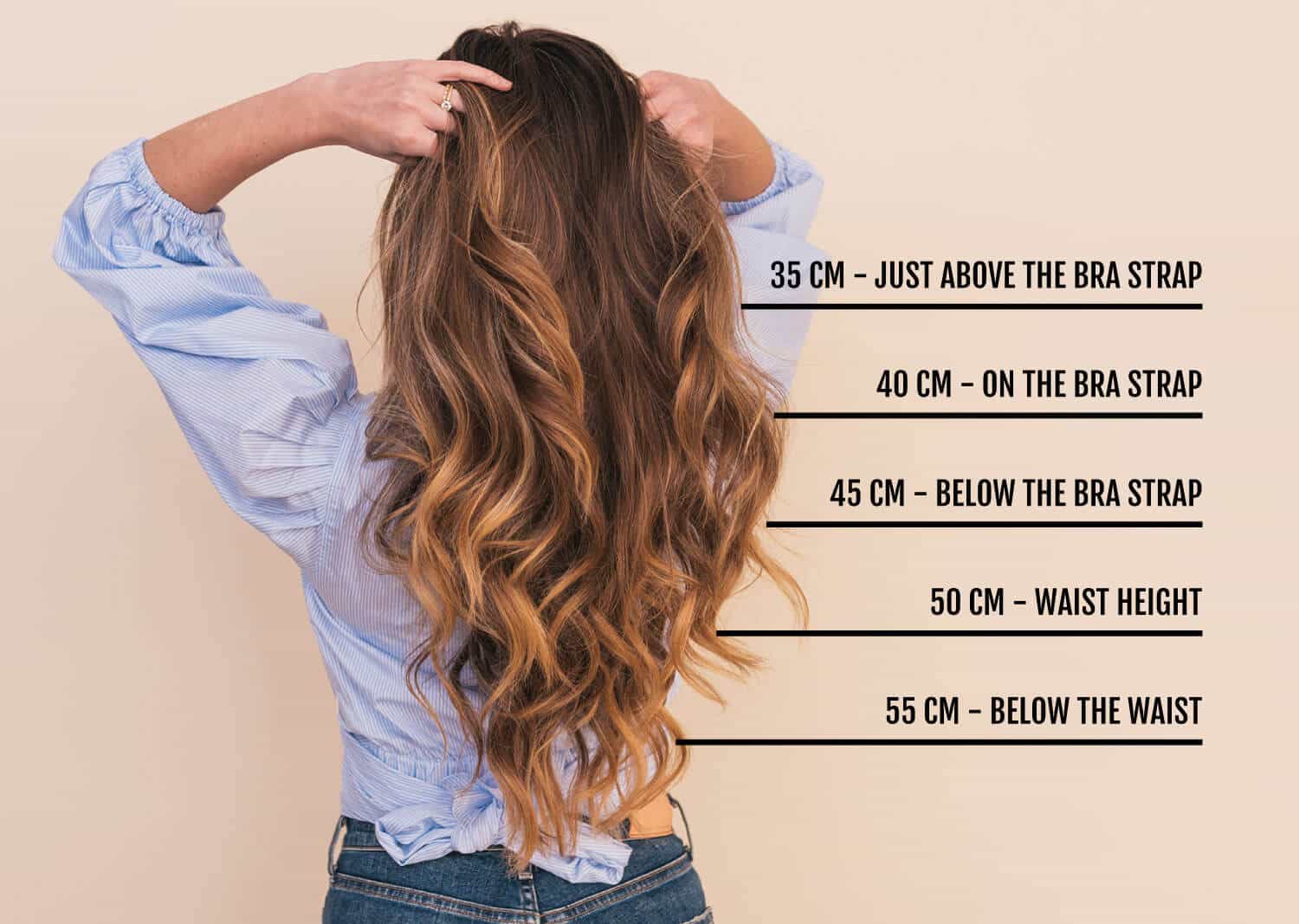 Frequently asked
QUESTIONS
Can anyone wear extensions?
Your Subtitle Goes Here
Unfortunately, not everyone can wear extensions. The chances are very slim however that we cannot help you. For example, if your hair is too damaged, the hair is too fragile to attach extra hair. And then you will end up with less hair on your head, which is the last thing you want!
How long will my extensions last?
Your Subtitle Goes Here
This depends entirely on you! How you take care of your extensions is of course very important. In general, a new set of extensions will last for over 1 year.
How often should have to come back for treatments?
Your Subtitle Goes Here
Naturally, your own hair grows, so your extensions will loosen up over time. Not only is this uncomfortable, it also makes them potentially more visible. How often you have to visit us to "pick up" your extensions, also differs per technique that is used when setting the extensions. With tapes approximately every 6-8 weeks. You only use a set of tip extensions once, so you can leave it on for 4-6 months. Tracks will last about 4-8 weeks.
How do I take care of my extensions? Is this difficult?
Your Subtitle Goes Here
If you have your extensions placed by us, you will receive all the information you need. You will receive a care card with all information.
What methods of placement do you offer?
Your Subtitle Goes Here
We place tape-ins, tips, and tracks. We also use weaving methods, micro-rings, and keratin bonds.
Will people notice that I am wearing extensions?
Your Subtitle Goes Here
By using the latest techniques and highest quality hair, it is virtually impossible to distinguish your own hair from the extensions. At Pierôt we are also specialized in matching your own colour perfectly with your extensions; so that only you know you are wearing them!
What is the difference between synthetic hair and human hair?
Your Subtitle Goes Here
The difference is actually already obvious; synthetic hair is made of plastic. This can be "Kanekelon" hair, which is very similar to human hair. You cannot color, style, blow-dry, and curl synthetic hair like you can with human hair. This quickly makes it look artificial. It also does not flow like your own hair, it shines more and it is, therefore, easier to see that you are wearing extensions.
Does my hair have to be a certain length?
Your Subtitle Goes Here
In order to properly cover the adhesion of the extensions, we need your hair to be of a certain lenght. It is advisable to have at least jaw-length or shoulder-length hair. You can always schedule an intake interview with us to see what we can do for you.
Are the extensions going to damage my own hair?
Your Subtitle Goes Here
Provided you take good care of your hair, you won't. This means that your extensions are picked up on time and you follow our advice carefully. In that case, we guarantee that your own hair will not be damaged.
Are extensions expensive?
Your Subtitle Goes Here
At Pierôt we see it as an investment. After all, a new set of extensions will last you quite a long time. After all, your hair is the only item you wear every single day!
How are extensions removed?
Your Subtitle Goes Here
This differs per technique that's used. With tapes we use a special liquid that dissolves the glue. For keratin connections, we use the same high frequency as with placing them.
Do I have to let my hair recover between treatments?
Your Subtitle Goes Here
As previously described; it shouldn't be necessary. That is, providing you take good care of your extensions and your own hair.
Houtplein
2012 DG Haarlem
Phone: 023-5511156

| | |
| --- | --- |
| Monday | Closed |
| Tuesday | 09:00 – 19:00 |
| Wednesday | 09:00 – 19:00 |
| Thursday | 09:00 – 21:00 |
| Friday | 09:00 – 19:00 |
| Saturday | 09:00 – 17:00 |
| Sunday | Closed |
van Baerlestraat 148
1071 BG Amsterdam
Phone: 020-6794120
| | |
| --- | --- |
| Monday | Closed |
| Tuesday | 10:00 – 19:00 |
| Wednesday | 10:00 – 19:00 |
| Thursday | 10:00 – 21:00 |
| Friday | 10:00 – 19:00 |
| Saturday | 09:00 – 17:00 |
| Sunday | Closed |