BEAUTY
We believe you feel happier when you look beautiful.
Pierôt Coiffures & Beauté specializes in permanent make-up, eyebrow and eyelash techniques. With our years of experience, we are "the specialist" in Haarlem when it comes to permanent make-up, henna eyebrows and eyelashes.
Pierôt not only offers eyelash extensions, but also lash volume lift, eyebrow styling, gel nails and various other beauty treatments.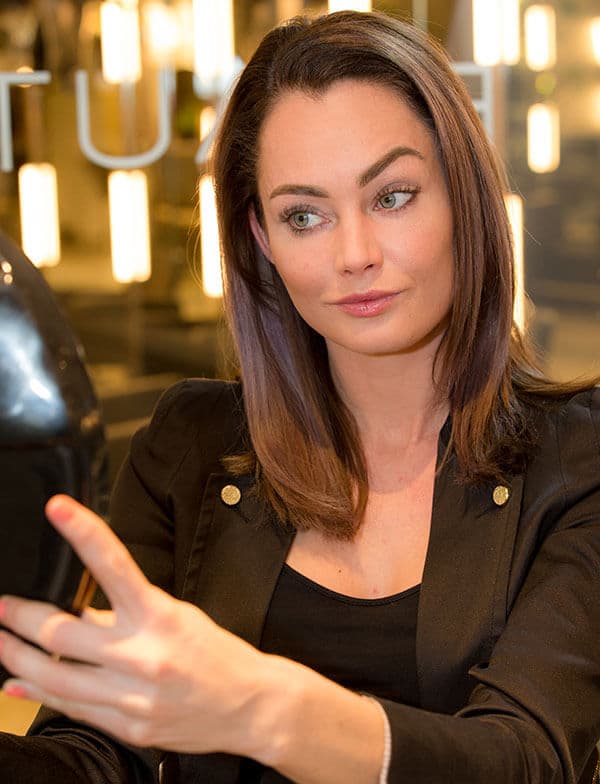 Book some extra me-time with your hair appointment and have your nails, eyebrows and / or make-up taken care of by the Pierôt team in the salon.
In our beauty salon in Haarlem we also offer treatments such as beautiful eyelash extensions, henna brows, ombre brows or micro blading.
eyebrows | 15,50
Your Subtitle Goes Here
Dyeing your eyelashes and eyebrows makes them more visible and gives your face more expression. The result remains for 3 to 6 weeks.
Waxing or plucking your eyebrows creates a tighter eyebrow shape.
Eyebrow waxing € 15.50
Eyebrow coloring € 15.50
Eyebrows pluck € 15.50
Eyebrows duo eye-catcher (waxing/ coloring) € 26.00
Triple eye-catcher (waxing/ coloring + coloring eyelashes) € 36.00
Threading | 15,50
haarlem only | by hasmik
We shape your eyebrows with wax or by threading, and then we also dye your brows with a special paint which only colors the hairs. The paint gives a natural look and lasts about four weeks. After this, you are of course always welcome for an update.
HENNA brows| 37,50
Your Subtitle Goes Here
While henna has been used for centuries, Henna Brow is the latest eyebrow trend. The Henna Brow treatment is a great way to color eyebrows because you not only dye the hairs but also the skin. This makes the eyebrows appear fuller and you do not have to use a pencil or powder for weeks. The henna provides tighter and fuller eyebrows.
Henna is 100% natural. It gives color to the hair and skin. The effect is a more intensive color and an imprint on the skin. This can be used to fill in gaps in the eyebrow. The effect remains visible on the skin for up to 14 days and 5/6 weeks on the hair, depending on the skin type and proper aftercare.
Brow Lift | prices from 30,-
Haarlem only
Lamination Brow Naturel €30,00

Lamination Brow Color €40,00
With a Brow Lamination treatment, your eyebrows look thicker, fuller, straighter, and groomed in its perfect shape. After this treatment, they look like the ultimate well-groomed, polished eyebrows without affecting the skin, which is what happens with PMU (tattooing) or Microblading. Brow Lamination lasts up to 6 weeks! This treatment takes about 45 minutes.
Benefits of a Brow lift.
Not permanent
6 weeks lifespan
Perfect shape
Fuller eyebrows
OMBRE BROWS | 395,-
haarlem only | only by appointment
Never having to shape your eyebrows again, who wouldn't want that?
In our Haarlem BeautyBar, you can have your eyebrows permanently colored with a shadow technique that gives the effect of eyebrow powder. No hard lines, but a beautiful overflow from light to dark by using different color intensities. Result: a natural, soft eyebrow.
Costs Touch up
Ombre Brow Touch up € 149.00
MICRO BLADING |
haarlem only | only by appointment
Micro-blading is also a technique that gives a permanent endresult. The perfect, natural eyebrow is created by drawing individual hairs with a micro-blade and coloring them with the same color as your natural eyebrows. Result: a fuller natural eyebrow.
ANASTASIA BROWS | 32,50
Your Subtitle Goes Here
In our salon, eyebrows are styled by using the Anastasia Beverly Hills method, which takes into account the "golden ratio" of the face. We work with five different stencils, based on the bone structure and facial proportions. With the stencil that suits you, we create perfect eyebrows. We use Anastasia Brow make-up to optimize your eyebrows. For example, by giving them more color, coloring in any bald spots, and fixating the hairs.
One by one lashes | 99,50
Haarlem only
The One By One technique is a treatment in which we place one extension on one natural eyelash hair. This way we can extend the lashes, give extra curl and volume in a way that still looks natural.
Benefits One By One 
Natural look
Resistant to water/moisture and heat
No need for mascara or lash curler
Results last for 2-3 weeks
Prices
New set one by one € 99,50
4-week update € 49,50
3-week update € 42,50
2-week update € 32,50
1-week update € 25,00
Russian volume | 120,50
Haarlem only
Are you already experienced with the One By One technique and do you want even more volume? Then you'll love the Russian Volume 2D-4D! This specialized technique involves placing a handmade fan-shape with two to four extensions on one natural eyelash hair. The eyelash extensions that we use for the Russian Volume method are extra thin and light so that it is not too heavy for the eyelash hair. A real glamor look with an extreme amount of volume.
Benefits of Russian Volume
Long lashes with extra volume
Ultra-thin and soft lash extensions
With our special glue, you can shower, work-out, or swim within 2 hours!
Perfect for ladies who don't have a lot of lashes.
Prices
New set Russian Volume € 120,50
4-week update € 49,50
3-week update € 52,50
2-week update € 42,50
1-week update € 35,00
Lash lift | 55,-
Haarlem only
Eyelash lift is a treatment to curl your lashes. A lash lift ensures that your eyelashes are curled, thicker, and look longer.
Our Lash Lift is a treatment to lift and curl natural lashes without using eyelash curlers or mascara. As a finishing touch, the lashes are dyed for a perfect and natural look!
The result of the Lash Volume Lift treatment is visible for about 6 to 9 weeks and takes about 60 minutes!
Benefits Lash lift
Creates a beautiful, open look
Your own lashes will look longer due to the intense lifting
After the first 24 hours, you can do everything as before with your eyelashes
Safe for the natural lashes
Treatment is always carried out by experienced stylists
Botulash® | 20,-
Haarlem only
Botuslash® is a patented active ingredient that searches at the molecular level for broken connections in the eyelashes, which are caused by chemical, thermal (heat), and mechanical (eyelash curler) damage.
This is a restorative treatment for strengthening the lashes.
GELCOLOR BY OPI | 32,50
Your Subtitle Goes Here
Do you want to have a manicure that lasts for at least 3 weeks? Then GelColor by OPI is ideal for you! This varnish is a covering and glossy polish that is immediately dried by way of LED UV lamps. Unlike regular nail polish, with GelColor you do not have to worry that it will peel off or won't dry in time. OPI's GelColor has the look of nail polish, but the strength of a gel.
Benefits
• Dries instantly
• Prevents cracks in the natural nail> nail has a chance to grow
• Beautifully groomed hands
• Does not harm the natural nails
• Beautiful shine
Manicures| prices from 22,50
Your Subtitle Goes Here
A manicure is much more than just filing the nails. It is a complete treatment for the hands and nails. Your fingers are first soaked in a lukewarm hand bath with a splash of oil. This makes the cuticles soft and your manicurist can easily push back the cuticles and remove the loose skin on the nail plate. Your nails are then filed in equal length in your favorite nail shape. Do you have ridges on your nails? Polishing the nails makes the surface of your nails super smooth again.
Prijzen 
Manicure with polish €32,50

Manicure without polish €

22.50

Manicure with GelColor by OPI €

49.50
Gel Nail Extensions | prices from 49,95
haarlem only
Always wanted longer and firmer nails? Not able to get the nails you always want with your natural nails? Then the Gel Nail Extensions are the solution for you! With gel we can strengthen and/or make your nails to your desired length.
Benefits
• less chemical odors compared to acrylic nails
• has a more natural look than acrylic nails
• gel nails can be made thinner than acrylic nails
• Gel is soft, flexible, and flexible.
• Remains beautiful for at least 2 weeks, after which it is time to fill up due to the outgrowth
Prices
Gel Nail Extensions €49,95
Gel Nail Extensions refill €39,50
Gel Nail Extensions + GelColor €59,95
Gel Nail Extensions + GelColor refill €45,00


Misencil eyelash extensions are made by hand using high-quality plastic and silk, making them hardly distinguishable from real hair. Misencil eyelash extensions are light, flexible, heat resistant and beautifully finished. The perforated base, together with the unique quality Misencil glue, ensures perfect and fast adhesion of the extension. The products meet all strict hygiene requirements and safety approvals of the EU, USA and Canada. The glues are medical grade acrylic which prevents allergic reaction.


As the market leader in professional nail care, the American company OPI is committed to producing and supplying high-quality products and services to both salons and consumers. A great deal of attention is paid to safety and innovation. The health and quality of the natural nail always come first at OPI.
The popular GelColors provide an extra long-lasting color with intense shine, which lasts perfectly for 3 weeks.
[dss_masonry_gallery images="2202,2203,2204,2205,2206,4582,4583,4725″ gutter="15″ use_thumbnails="on" fix_lazy="on" columns_tablet="3″ columns_phone="3″ columns_last_edited="on|phone" _builder_version="4.4.2″ saved_tabs="all" _i="0″ _address="9.1.0.0″ /]
frequently asked
questions
Is GelColor harmful for your own nails?
Your Subtitle Goes Here
No, GelColor does not damage your own nails.
Should you allow for a recovery period for your nails after GelColor or Gel Nail Extensions?
Your Subtitle Goes Here
No that is not necessary. Your nail is not made of living material. So even if your nail plate is damaged for some reason, it will not repair if you don't have any product on it. Any damage (eg after a hard bump) will have to grow out. The outgrowth that you see after a few weeks is a new nail that has not yet been in contact with products. There is therefore no reason to take a break.
I have thick cuticles and / or callus along my cuticles, what can I do?
Your Subtitle Goes Here
Cuticle oil is the solution for this! Cuticle oil makes your cuticles and the skin around them supple, so you will see that calluses and thick cuticles will disappear. Apply the cuticle oil well every day for the fastest result. Of course, it doesn't hurt to do it several times a day.
Can I paint my nails over the GelColor?
Your Subtitle Goes Here
Yes, this is possible. Keep in mind that if you remove the nail polish from the GelColor, the beautiful shine of the GelColor can be reduced.
Am I good to go, immediately after GelColor is applied?
Your Subtitle Goes Here
Absolutely. The paint dries directly in the LED UV lamp, so you do not have to worry about whether you can damage your nails after the treatment. They are dry.
Is Lash Volume Lift fit for everyone?
Your Subtitle Goes Here
You cannot undergo this treatment during your pregnancy. Also, this treatment is not suitable in combination with antibiotics.
How often should I have my lashes topped up?
Your Subtitle Goes Here
To keep your eyelash extensions beautiful, we recommend having them refilled every two to three weeks.
How do my eyebrows stay in shape?
Your Subtitle Goes Here
The eyebrows remain in the perfect shape for you because of the treatment. We do recommend using the sculpting gel. With the use of this gel you can style your eyebrows at any time. This gel also provides extra nutrition to your eyebrow hairs.
What is a Brow Lift or Brow Lamination?
Your Subtitle Goes Here
Brow Lamination is a new trend to permanently style eyebrows. Also called Fluffy Brows. It is the best treatment for styling coarse and unruly eyebrow hairs so that each hair is in the right direction, giving you a neatly combed effect. In combination with the gel, it also gives a nice shine. It is similar to Lash Lift for your lashes, but for your eyebrows which definitely gives an open and clear look.
Houtplein 4
62012 DG Haarlem
Telefoon: 023-5511156

| | |
| --- | --- |
| Monday | Closed |
| Tuesday | 09:00 – 19:00 |
| Wednesday | 09:00 – 19:00 |
| Thursday | 09:00 – 21:00 |
| Friday | 09:00 – 19:00 |
| Saturday | 09:00 – 17:00 |
| Sunday | Closed |
van Baerlestraat 148
1071 BG Amsterdam
Telefoon: 020-6794120
| | |
| --- | --- |
| Monday | Closed |
| Tuesday | 10:00 – 19:00 |
| Wednesday | 10:00 – 19:00 |
| Thursday | 10:00 – 21:00 |
| Friday | 10:00 – 19:00 |
| Saturday | 09:00 – 17:00 |
| Sunday | Closed |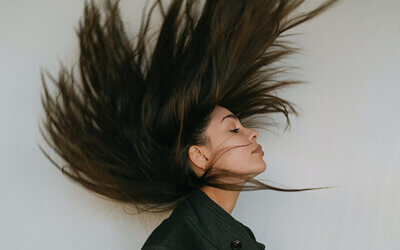 What is keratin? Keratin is a structural protein found in your hair, skin and nails. It adds strength and flexibility to your hair. However, every time you dye, blow-dry or straighten your hair, it loses keratin. Over time, your hair can become weak and dry. During a...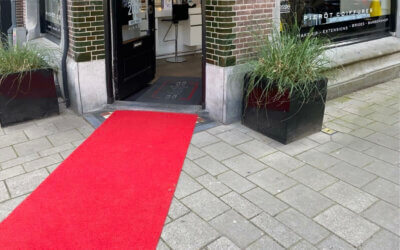 Visiting the best hairdresser in Amsterdam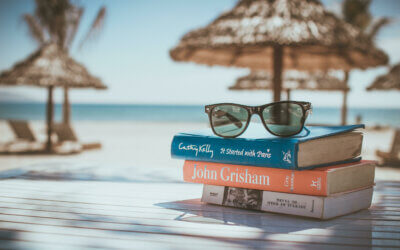 Your hair is well cared for and pampered all year round; you have your ends cut every four to six weeks to prevent split ends, and you add some colour in autumn, winter and spring.   In the summer, hair is often highlighted to give it a special touch, to look just a...