"Spontaneity with a touch of boldness"

Alden comes from Hilversum and has been working at Pierôt since 2017.
For Alden, it was not self-evident that he would enter the world of hairdressing; he is not your typical barber. But when a friend urged him to check out barber school, he was immediately sold on the idea.
The barber community is not about appearances, it is about who you are, being yourself and above all not pretending to be someone you're not. Of course, the right skills are most important, and Alden has skills.
If you are looking for a super tight cut, but also value fun, sincere interest, and understanding, you are welcome in Alden's chair.
Skills
Barber, cuts, shave, grooming.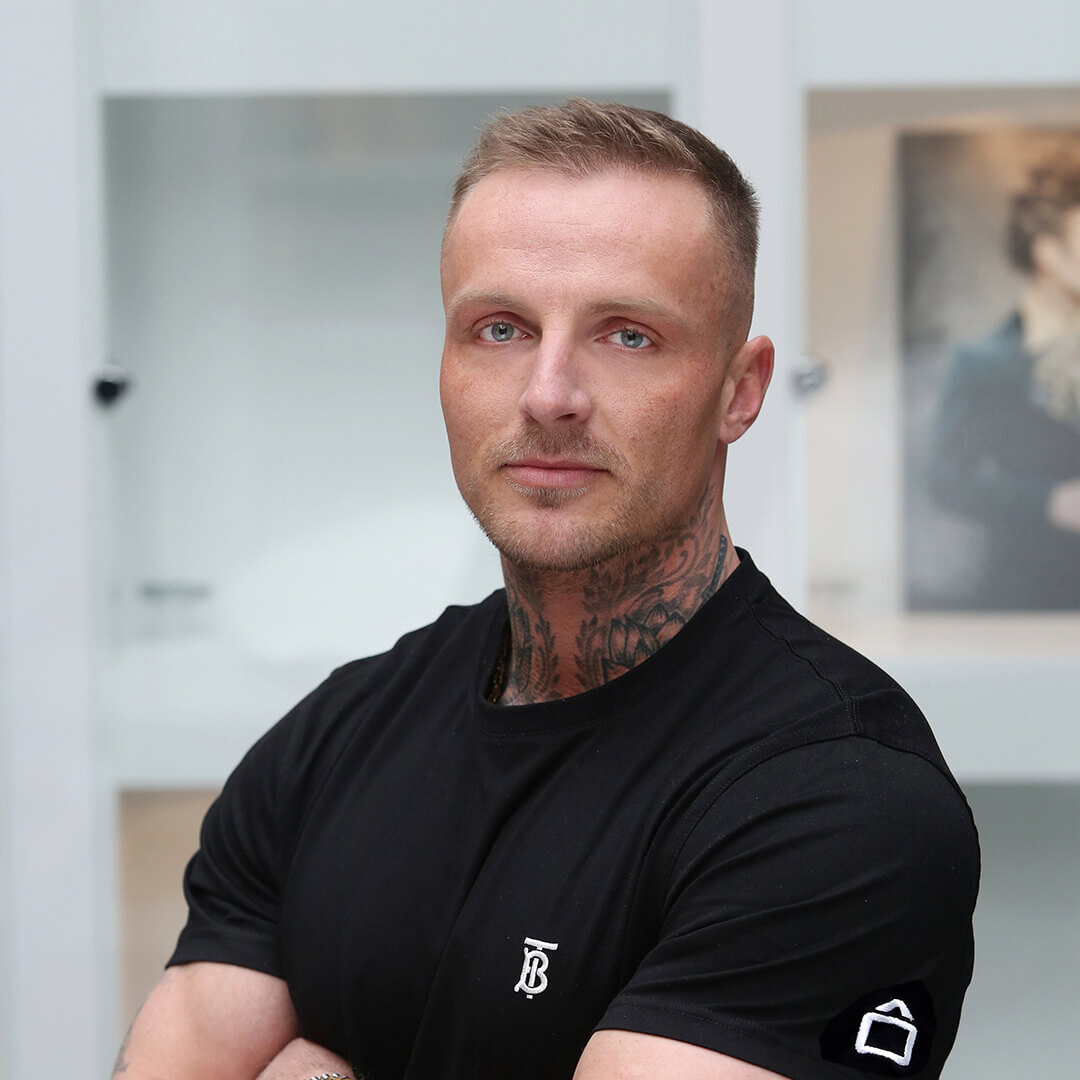 Working hours
Tue –
Wed – 09:00 to 19:00
Thu – 12:30 to 21:00
Fri – 09:00 to 19:00
Sat – 09:00 to 17:00
Sun –
5 out of 5 stars (based on 1 review)