Sharon has been in the hairdressing business since she was 16 years old. 
Hairdressing really is her passion. The beauty of this profession for her is that she always finds a way to enhance her skills. She has chosen to increase her skills by following a make-up training, so she can really create a perfect picture.
What Sharon likes to do most is to place hair extensions, blow dry, and a colour change makes her very happy. But of course, the haircut itself is also an important part of her work.
"What I find challenging, and what makes the profession so enjoyable is that the customer often does not realise how beautiful she could look. Often someone has had the same look for so long, or is using just one hair colour that doesn't compliment her face. For me, my job as a professional is to advise the customer on what will or will not look good."
"Often customers have had a bad experience, which sometimes makes them just as afraid of the hairdresser as of the dentist. I always want to take away that feeling immediately. By listening carefully to what someone wants and repeating this, I make the customer feel at ease. I want someone really enjoy their moment at the salon again. Something that should actually be a relaxing moment and ensure that she leaves the salon radiant."
Skills
hairstyling, cuts, colour, make-up, hair extensions.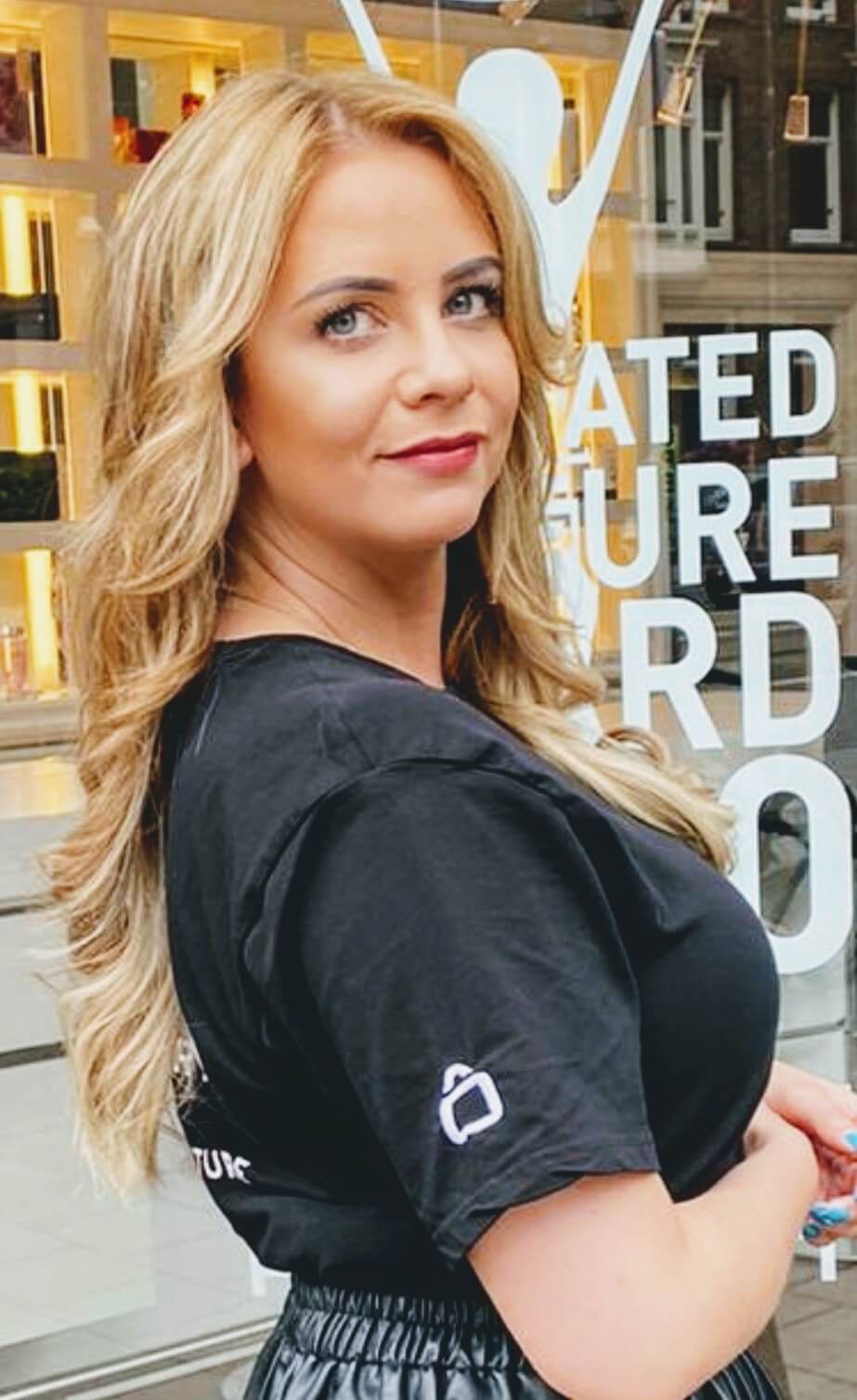 Working hours
Tue – 10:00 to 19:00
Wed -10:00 to 19:00
Thu – 10:00 to 21:00
Fri – 10:00 to 19:00
Sat – 10:00 to 17:00
Sun –
0 out of 5 stars (based on 0 reviews)