What is keratin?
Keratin is a structural protein found in your hair, skin and nails. It adds strength and flexibility to your hair. However, every time you dye, blow-dry or straighten your hair, it loses keratin. Over time, your hair can become weak and dry. During a keratin treatment at Pierôt Coiffures we add keratin to your hair, making it stronger, shinier and less fragile. Because keratin is a substance produced by the body, this treatment is suitable for virtually all hair types. By the way, did you know that 90% of your hair consists of keratin? A keratin treatment leaves your hair silky soft. At Pierôt Coiffures you will find stylists who are experts in giving keratin treatments. They love making you happy by making your hair shine!
Why do you need a keratin treatment?
A keratin treatment is very perfect for hair damaged by chlorinated water, too much sun and sea water, hair which has been dyed, permed or straightened, and for hair that is naturally frizzy and fragile. It's good to know that naturally curly hair will become slightly straighter, but good results can be expected for hair which has become curly as a result of chemo treatments. It's important to let the Pierôt Coiffures experts carry out the keratin treatment because they work with the best professional products. A keratin treatment makes your hair glow again and at Pierôt Coiffures we are happy to make this happen for you. Please contact us for more information and prices, or to book an appointment.
What happens during a keratin treatment?
During the treatment, the protein keratin is applied to the hair, after which the stylist uses a hot straightening iron to smooth the hair. By doing so, the keratin penetrates to the core of the hair and nourishes it with proteins, making it shinier, more bouncy, healthier and smoother.
How often do you need a keratin treatment?
The result of a keratin treatment can last up to three months. You've completed the treatment and are happy with the results. Of course you want to maintain this healthy look for as long as possible. Here are some tips to get the most out of your treatment!
Don't wash your hair immediately after treatment (wait for at least 48 hours)
It is recommended not to fasten your hair or use elastic bands or pins for up to 72 hours after the treatment.
Use the right keratin shampoo and conditioner, which are included in the treatment.
Make sure that you keep the protein level in your hair in balance. The products make sure of this and will replenish this. Otherwise, you will wash it out a little at a time.
If you want to restore your hair from its core, we highly recommend a keratin treatment! Please contact us for more information and prices, or book an appointment.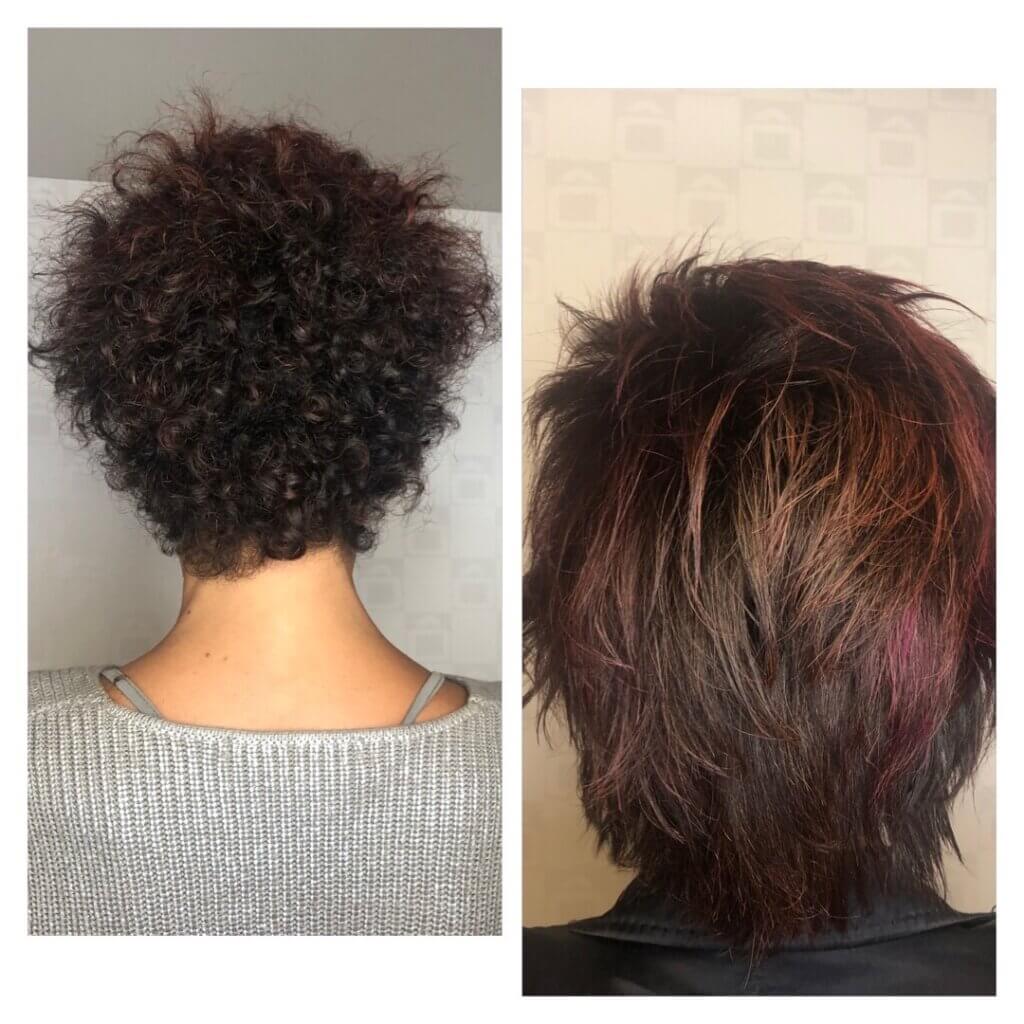 Before After