Are you searching for the best hairdresser?
The best hairdresser is the hairdresser that suits you best.
Everyone at Pierôt is a top stylist and has extensive experience in our field. Yet it is important that you find a stylist that complements you. Here you will find more information about our colleagues so you can get a good idea of which stylist would suit you best. Check out our team page and get to know the hairdressers.
We understand that finding the right hairdresser can sometimes be just as difficult as finding the love of your life. Would you like to meet one of our stylists? Please contact us and we will schedule a meeting.
What makes Pierôt the best hairdresser in Haarlem
We are always looking for new techniques and t

rends.

We have the ambition to be the best hairdresser.
Google reviews give us a 4.9 score and Facebook gives us a score of 4.8.
Our hairdressers are trained in pleasant communication with our customers.
The hairdressers are trained on knowledge of hair and products to achieve the best results.
Our crew is trained on technology by the best hairdressers.
We participate in competitions such as the Coiffure Award.
Pierôt has been at the top of the industry for over 20 years and has won many awards.
We take plenty of time for our customers.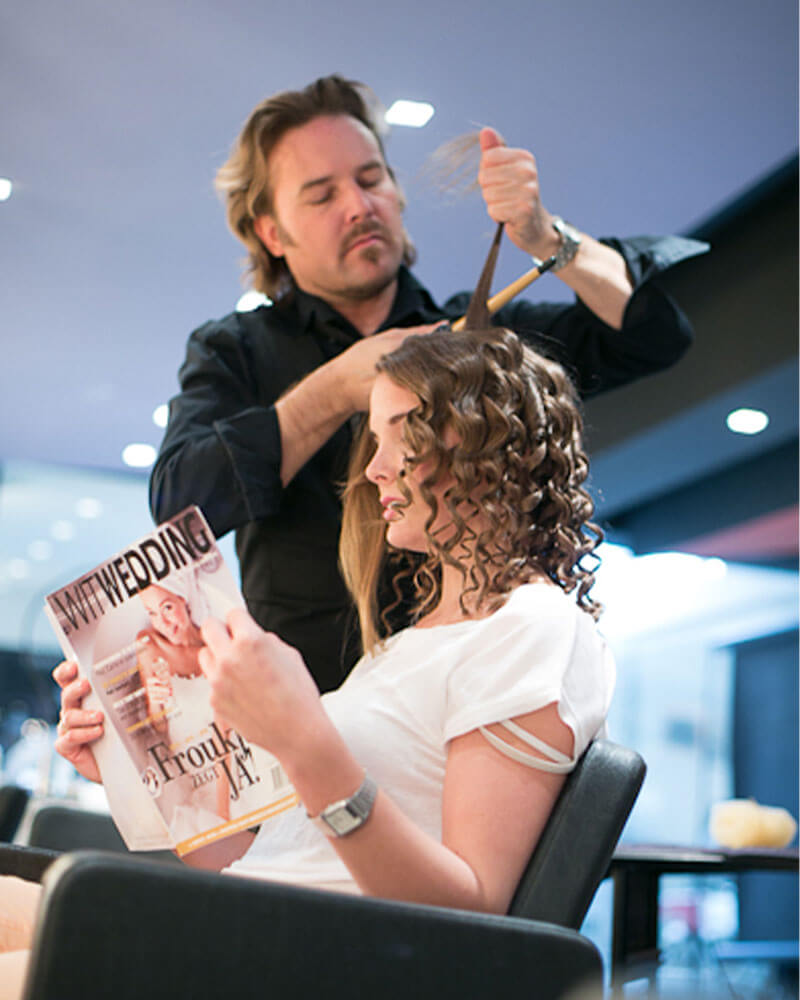 What makes a top hairdresser
To be a top hairdresser in Haarlem, you as a hairdresser must be eager to get the best out of yourself in order to give your customer the best, that is why we only work with passionate and ambitious hairdressers. We believe in a personal approach. Who are you, what do you want, what can be improved? Our versatile hairdressers are curious to hear your wishes and perky enough to share their ideas with you. And all this with one goal: you feel better when you look great.
Our specialists in Haarlem work exclusively by appointment and ensure that we always have enough time so you get the attention of the hairdresser that you deserve.
Quality takes time! We have a price list available for price indication. The prices are indicated based on hair length. Short hair will take less time than long hair. That's only fair. Of course, this price can deviate if it turns out to be more or less work, or if more product is used.
Student discount:
If you are under 20 years old, or a student, you will receive a 20% discount on when showing your student ID or proof of identity.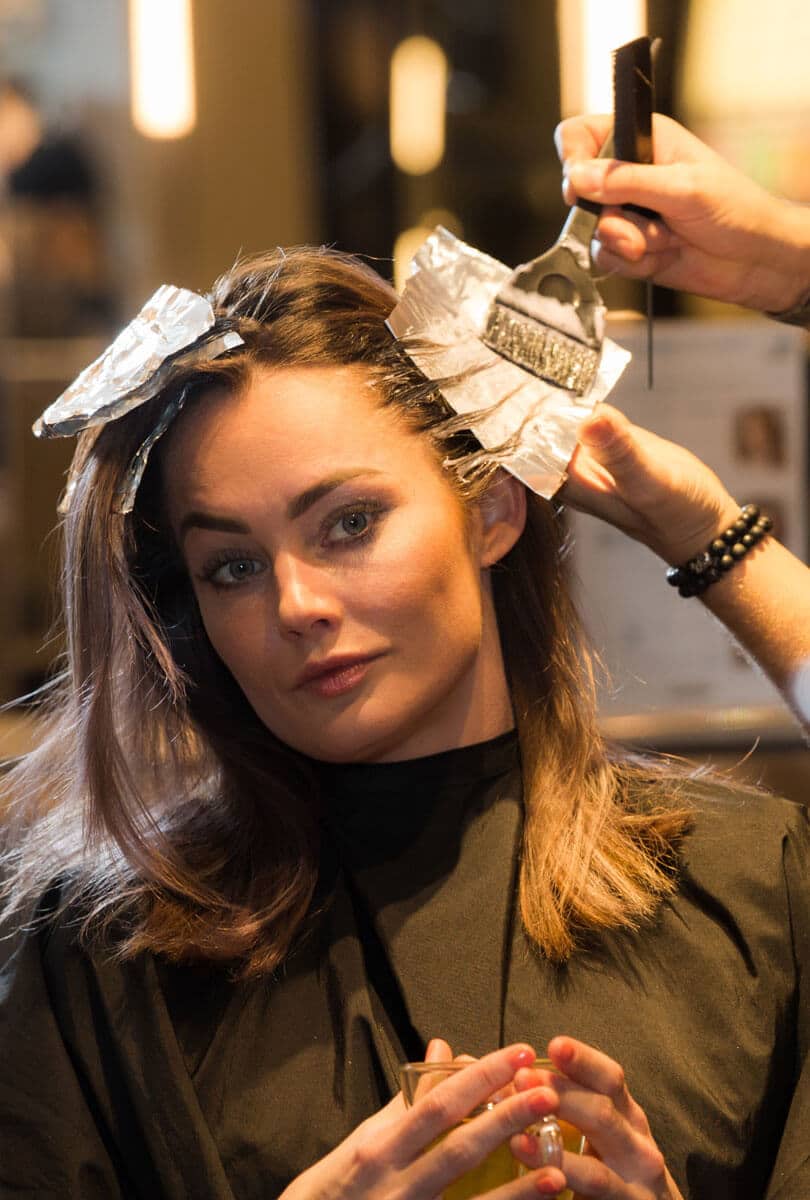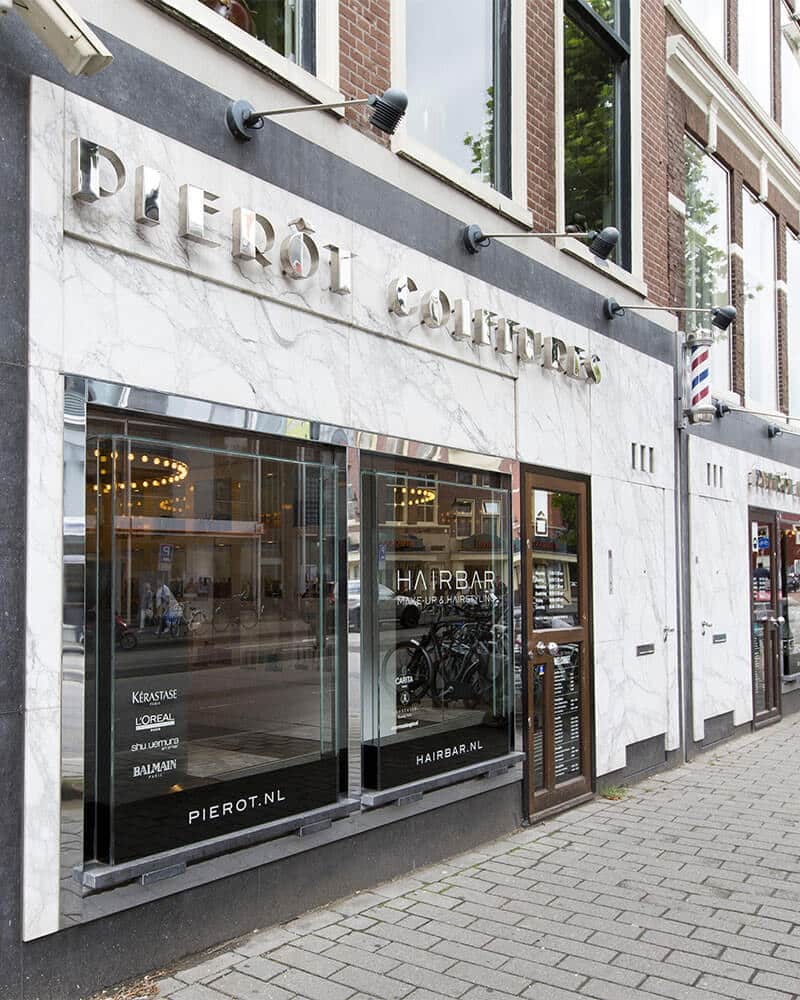 Pierôt Haarlem is located in the center of Haarlem at Houtplein 4. Here, an internationally oriented team of specialists works hard to make all your hair wishes a reality. There is absolutely no need to worry about service and quality here – the team is there for you and only high-quality styling products are used.
Houtplein 4
2012 DG Haarlem
Phone: 023-5511156

| | |
| --- | --- |
| Monday | Closed |
| Tuesday | 09:00 – 19:00 |
| Wednesday | 09:00 – 19:00 |
| Thursday | 09:00 – 21:00 |
| Friday | 09:00 – 19:00 |
| Saturday | 09:00 – 17:00 |
| Sunday | Closed |
van Baerlestraat 148
1071 BG Amsterdam
Phone: 020-6794120
| | |
| --- | --- |
| Monday | Closed |
| Tuesday | 10:00 – 19:00 |
| Wednesday | 10:00 – 19:00 |
| Thursday | 10:00 – 21:00 |
| Friday | 10:00 – 19:00 |
| Saturday | 09:00 – 17:00 |
| Sunday | Closed |